The Quiet Light Project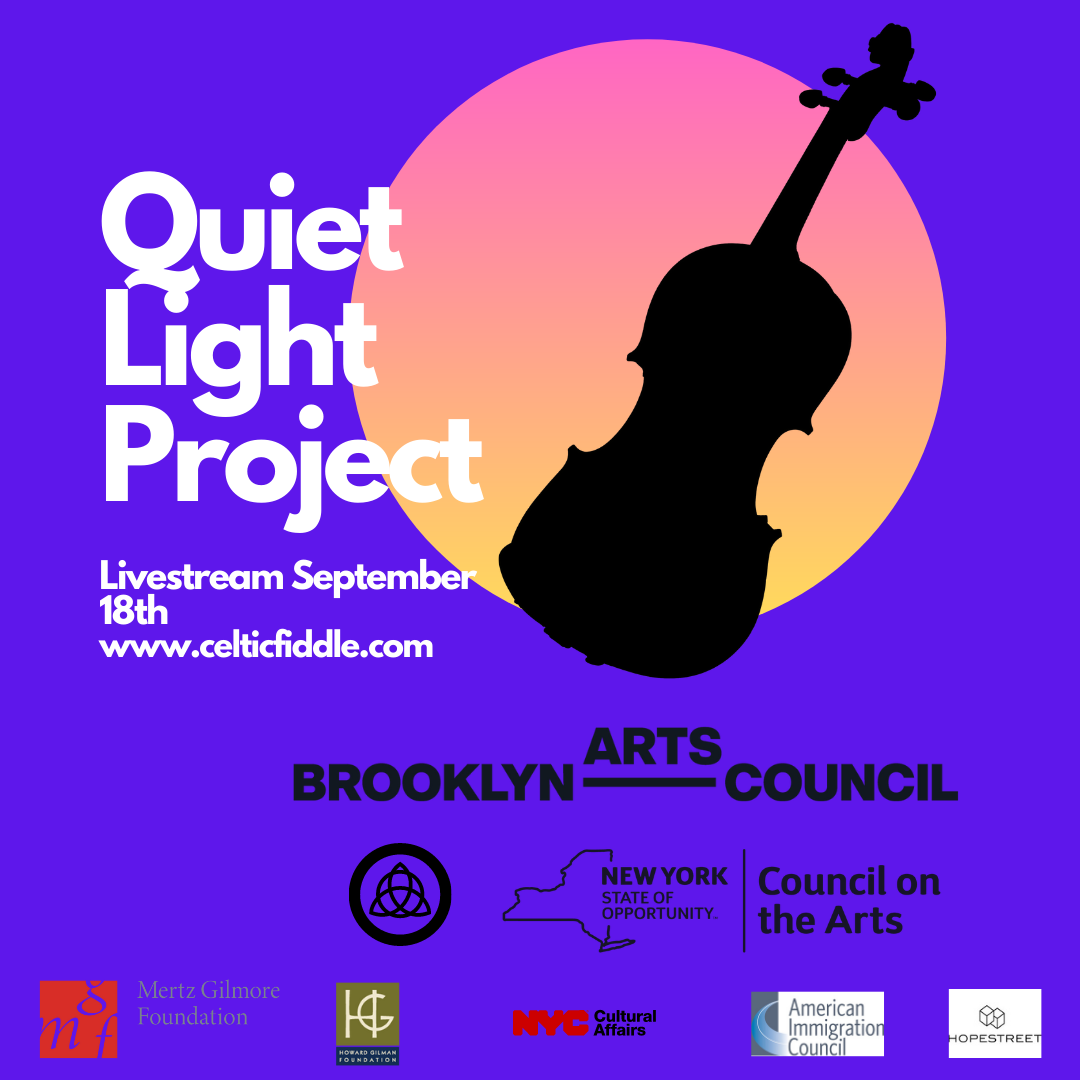 So happy to announce - The Quiet Light Project will debut in Brooklyn NY via livestream on September 18th 2022. It will be a spirited and soulful musical performance enhanced with wisdom and inspiration from the ancient Celts.  Inspired by the Irish saying, "Ní neart go cur le chéile" ('We are better together') the project will take submissions of people that have shared their light with the Brooklyn community and these people will be honored during the event. Our vision is to uplift and inspire audiences to be their own "quiet light" in the community. Produced by fiddle-guitar duo Cady Finlayson & Vita Tanga, The Quiet Light Project will include music, video, spoken word & guest artists including percussionist Takafumi Nikaido.
The program is made possible in part through the support of the Brooklyn Arts Council, NYC Cultural Affairs, New York State Council on the Arts, American Immigration Council, Hopestreet, Mertz Gilmore Foundation and the Howard Gilman Foundation.  More information coming soon...